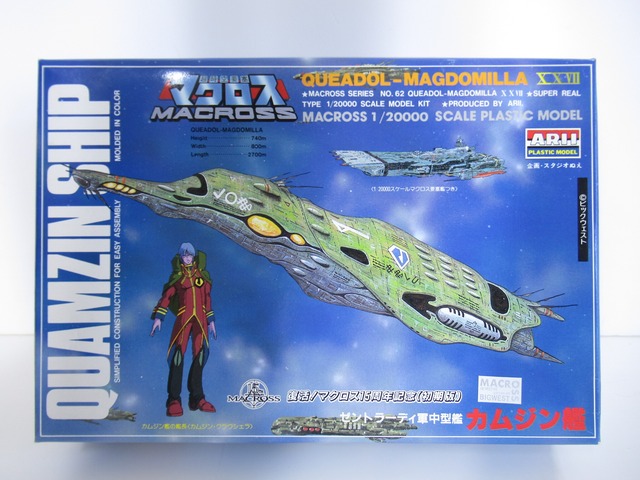 Quamzin Ship Queadol-magdonilla - Macross - Arii 1/20000 Plastic Model Kit #18_2
¥3,999 tax included
the last one
Brand: Arii
Item Name: Quamzin Ship Queadol-magdomilla
Scale: 1/20000
Kit No.: 76518

Condition: Used, but never built
Very good condition
Please check photos.

This is a plastic model kit. Assembly and painting are required.
Decal sheet may not be usable due to long term storage.
Assembly instructions are written in Japanese.
Pictorial instructions seem easy to follow.
Reviews

(1)

Shipping method / fee

Payment method